Minnesota Owls and More Photo Tour Intro
February 18 – 24, 2018
Minnesota in winter offers unrivaled opportunities to photograph northern owls, forest grouse, winter finches and the region's meadows, bogs and forests during its winter splendor.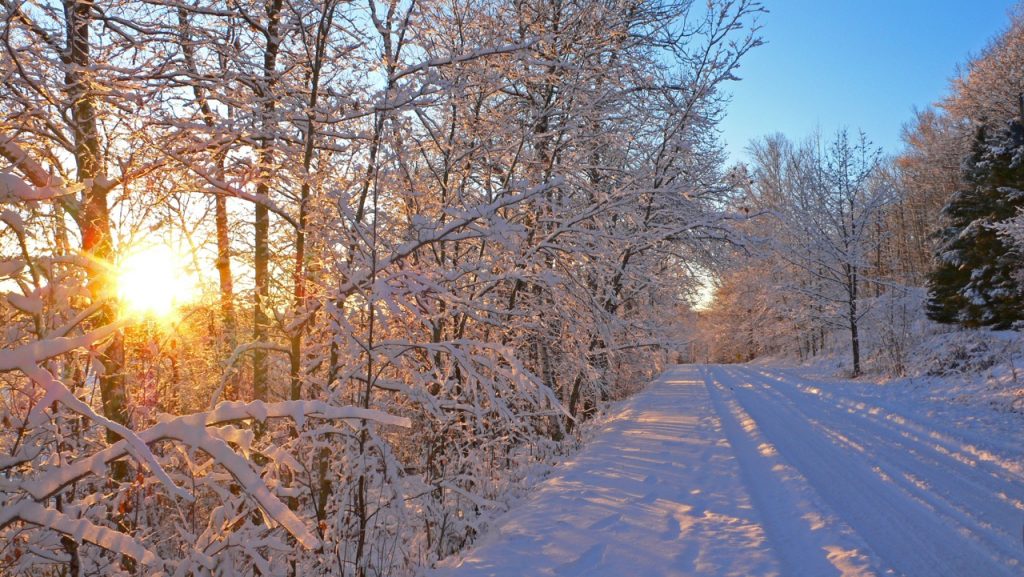 For many people the first image that comes to mind when thinking of Minnesota in winter is of frozen lakes, cold, snow and ice. To photographers in the know, that image exists only as a glittering backdrop for Great Gray and Northern Hawk Owls hunting from spruce-top perches, Sharp-tailed and Ruffed Grouse stripping Birch buds by morning's glowing light, legions of Snow Buntings wheeling in tight formation, flocks of colorful Pine and Evening Grosbeaks refueling at bird feeders, frenzied Common and Hoary Redpolls darting among Alder thickets and Tamarack bogs occupied by industrious Black-backed and American Three-toed Woodpeckers. Add in boreal forest residents like Spruce Grouse, Northern Goshawk, Gray Jay and Boreal Chickadee; nomadic winter visitors such as Glaucous, Iceland and Thayer's Gulls; notable species like Snowy Owl, Northern Shrike, Bohemian Waxwing, Red and White-winged Crossbill, Varied Thrush and Townsend's Solitaire and you begin to see the attractiveness of a midwinter visit to these northern climes. Still not convinced? Well, recent winter tours have also recorded surprises like Ivory Gull, Boreal Owl, Gyrfalcon, Barrow's Goldeneye, Slaty-backed Gull, Mountain Bluebird, Golden-crowned Sparrow, Gray-crowned Rosy-Finch.
As we travel through many remote areas of northeastern Minnesota, our chances of turning up a few interesting mammals are quite good. Past winter tours have recorded Snowshoe Hare, Beaver, Porcupine, Long-tailed Weasel, Mink, Fisher, Moose and Gray Wolf. Spectacular species like Pine Marten and Lynx are possible.
Our schedule is purposefully kept flexible for one reason—it allows us to travel at times and to locations that give us the best opportunities to photograph your targets. As owl and bird locations change from day-to-day, we'll adjust our plans accordingly to get you into the best locations to obtain high quality images.
As you begin to look for flights into/out of Minneapolis, please keep in mind that it's best if you arrive no later than 2:00 PM on February 18, 2018. This will allow us to do an evening search for Saw-whet or Long-eared Owls at a winter roost or to chase any rarity present in the Minneapolis/St. Paul area. Likewise, you should plan your departure on February 24, 2018 for anytime after 2:00 PM as we want to be able to use the morning of our last day for one last session in the field with our cameras.
HOWEVER…if anyone wishes to arrive a day—or two if you like—early, I can get you into the same room at our hotel (so there would be no need for you to change hotels or rooms during your visit). As on all of our previous Minnesota in Winter trips, I am happy to take anyone arriving in advance of the tour's start birding in the area, charging each person only their share of our extra expenses like van rental and gas. We do NOT charge a guiding fee!
PLEASE NOTE: February travel to Northern Minnesota does present winter weather concerns. Arriving a day early allows you to be a bit more relaxed in case you encounter a winter storm, and you'll gain at least a full morning of additional birding at very little cost—remember no guiding fees are charged, those participating will simply divide the extra cost of vehicle and gas equally.
As unbelievable as it might sound, northern Minnesota is a popular winter birding destination and there will be numbers of birders scouring the area for owls and rare birds. When you add the stark, yet striking, landscape and unpredictable weather, the atmosphere here is truly extraordinary. We'll use our experience to help you enjoy this one-of-a-kind adventure as you obtain high quality images. Remember, we're there to photograph northern owls, winter birds, experience the boreal forest in its winter splendor while helping you make it through your adventure with a minimum amount of discomfort and a maximum amount of enjoyment!
A final e-mail will go out to the entire group about February 1st. It will have any last minute information that you may be need, phone numbers of our hotels for you to leave with loved ones and any items that have been brought to our attention that the group might find of interest.